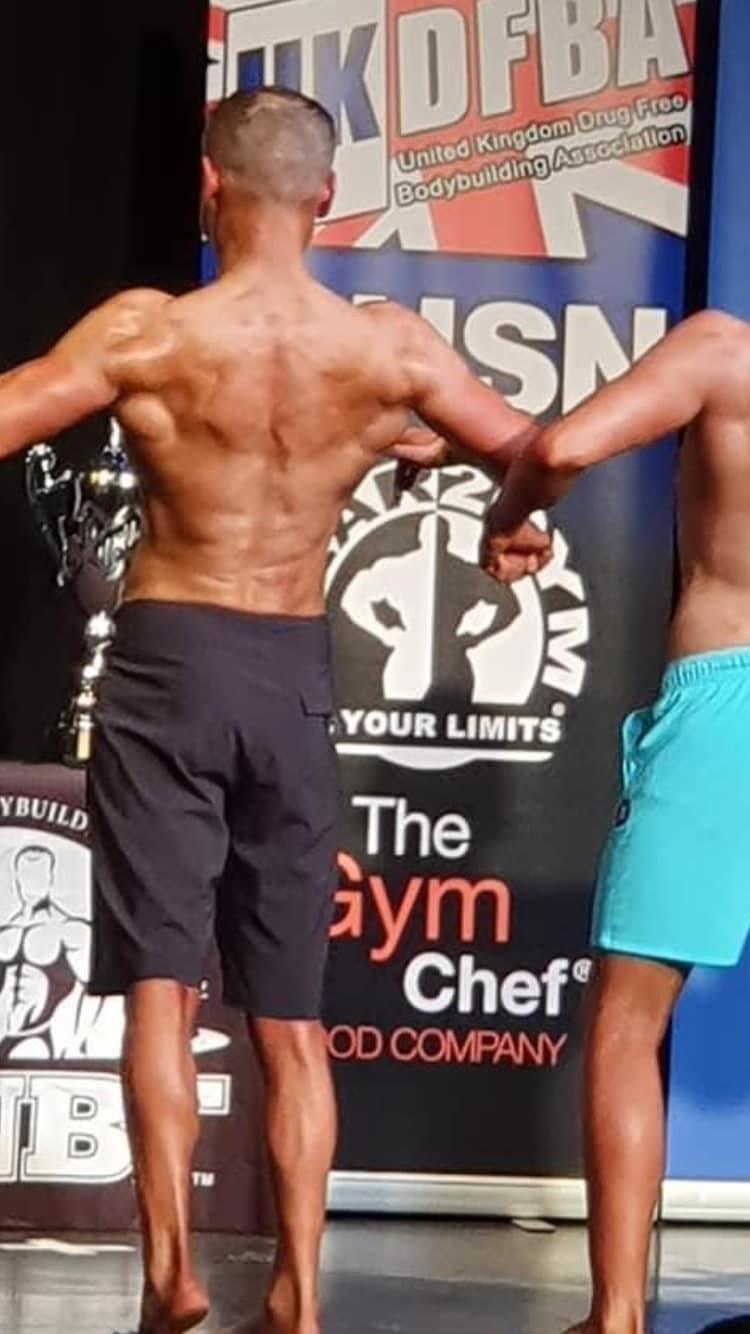 It was 2018 and I had set out to compete that year.
I had been training hard, the gym was busy and I was training some fantastic clients both 1-1 at my gym locally and online throughout the UK and remotely.
Sharp in the tooth and ready.
I had a goal in mind.
I set out.
A lean off season saw 12 – 16 weeks of gruelling prep.
Hot days in the gym, hay fever knocking me for six and trips to London on weekend trips to continue my professional development.
It was a busy time yet great memories.
I got to 7 or 8 weeks out of show and I was flat, tired and exhausted.
Saying to myself
"Where's that belief gone lad?"
I started to train out of my gym for motivation and met a fantastic bloke locally who for all is help, support and efforts sit deep in helping me get to stage and accomplish a goal that means a lot.
Richard was and is old skool knows his stuff and has a great background in classic bodybuilding. A fantastic guy I still think about a lot today.
We got to work. I needed lifting up as flat and depleted was the cause.
We Increased my protein macros, carbohydrates and fats for a few weeks before the drive down for show day came nearer.
Training hard and following everything to the letter Richard had me on.
Very grateful and thankful I was we went on.
It was tough, rough and everything in between yet as they say though.
"If you want something you have never had you have to do something you have never done."
The days went by, the weeks found me try.
And we got to show day.
Myself and my grandad travelled south early and met some great friends at the theatre.
It was the heart of England natural championships for the UKDFBA.
Great athletes, great people.
A special day landing the hard work of prep.
The feelings stood up here sincerely bring lyrics to my thoughts and through these troubled, tough and rough times in the last 12 month looking back have helped me keep going.
Sometime soon with a gleam in the smile and like fresh water to the face.
I'll be back.
❤️x